About Fence & Deck Depot Inc.
Fence & Deck Depot Inc. started as a locally owned, family operated fence company in 2001 and has since then added decking services starting in 2004. We offer a variety of fencing services including ornamental aluminum and steel, vinyl, several wood and chain link styles as well as fence repair services and more. Our crews can complete the installation of your new fence, deck or patio but we also stock and sell materials for those "do-it-yourselfers." We also install a variety of ENERGY STAR rated windows and doors.
Affiliations & Accreditations
Fence & Deck Depot Inc. carries the necessary insurance coverage and employs all of its own installers. We offer prompt installation of our in-stock products and adhere to custom orders and specialty projects. Our variety of choices for financing also greatly helps homeowners and business owners. Founded on the integrity of the idea to best serve the needs of our customers with a wide variety of products, knowledge, and service makes us your number one choice for fencing and deck services in Greater St. Louis.
About the Owner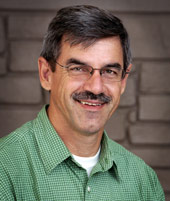 Richard Lusa
Richard Lusa is President of Fence & Deck Depot Inc.. He started his home improvement career working for a wholesale fence supply company before being recruited by a national exterior home improvement company to help them increase their fence sales.
After a successful two years, he moved to a residential fence company in the Saint Louis area as a General Manager where he helped them through a difficult financial time. After offering to expand the business by opening up additional locations and was turned down, Richard and his wife decided to move on and create what is now Fence & Deck Depot Inc.
Richard has lived in the St Louis area for over 46 years and resides with his wife and two children in St. Charles, MO. His strengths are being positive, motivating, caring, a good business person, a family man and considers integrity, quality, dependability, and honesty to be major contributors to his success.
Looking for a price? Get a no cost, no obligation free estimate.